Showcase of ESR Social Enterprises
SE Newcomers
Introducing the latest social enterprises under the ESR Programme.
SE Profiles
SE Stories
Behind every social enterprise, there are people who try their best to contribute, and there are stories that touch your heart. (Chinese version only)
ESR Newsletter
SE Promotion
The social enterprises under the ESR Programme have been arranged to participate in various fairs to promote their products and services as well as to enhance people's knowledge on them. The attractive and popular fairs with their participation can be found here.
www.SEhere.hk
A new website "SE Here We Are!" has been launched illustrating how "Social Enterprises and You, Progress Together".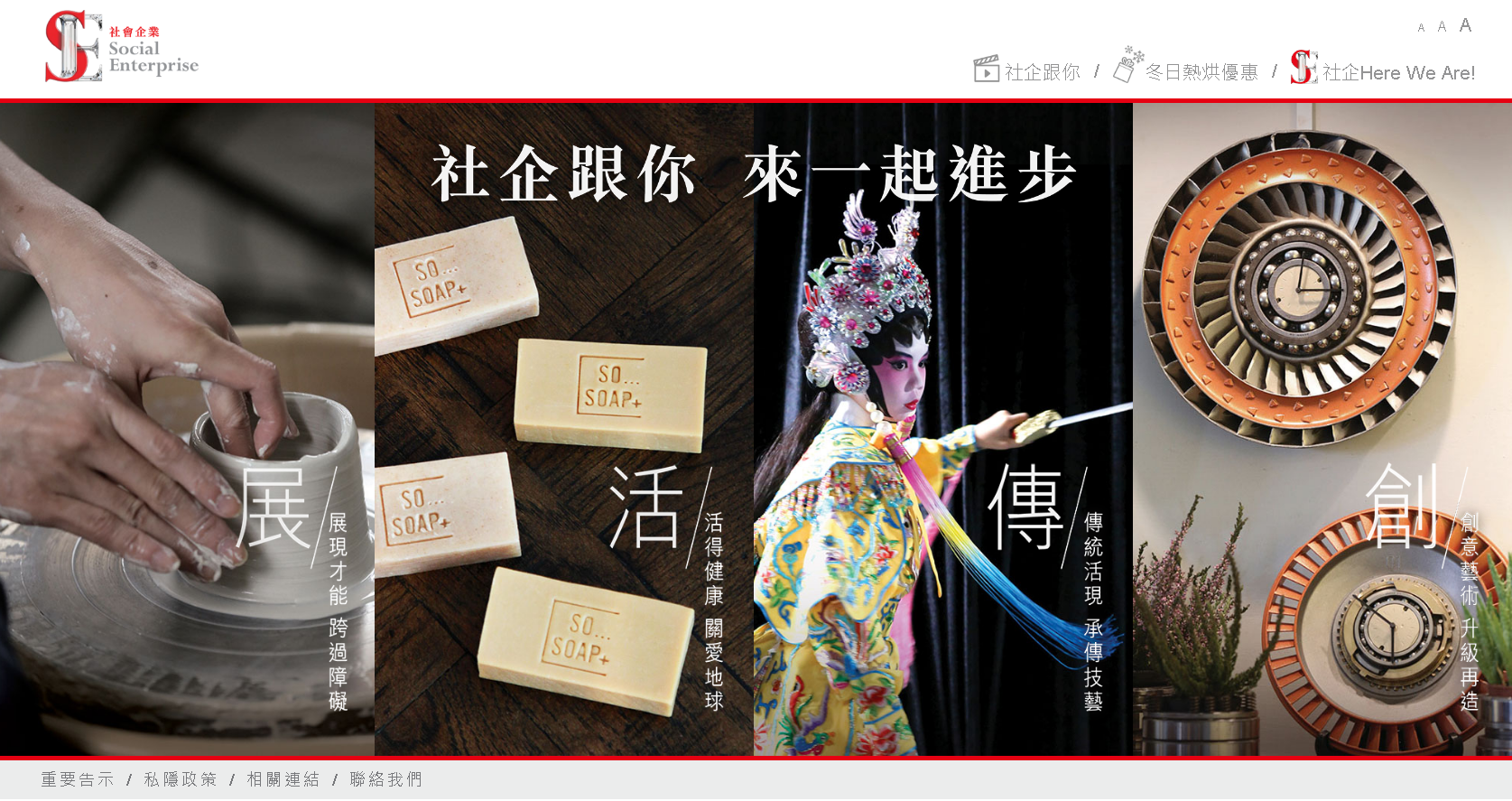 Apart from the latest SE promotions, the website also features how SEs progress together with their operators, employees and even consumers.
The Story of Pine Gallery (ESR funded SE)
The Story of Cha Duk Chang (ESR funded SE)
The Story of So…Soap+
The Story of ATB Auto Art Limited
Song for Promoting Social Enterprises

Radio Programme on Social Enterprises

Videos on Social Enterprises